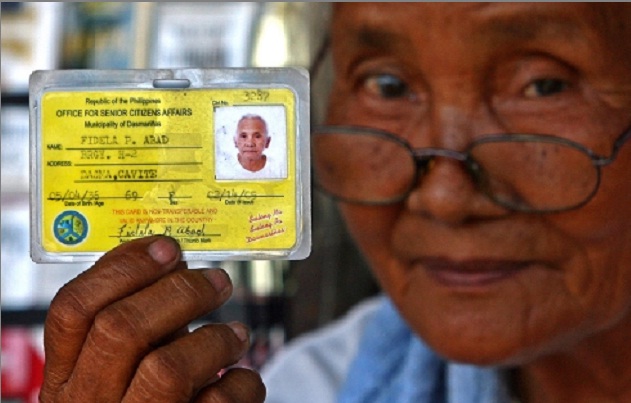 Here in the Philippines, a lot of senior citizens rely on monthly pension from different government organizations: SSS, GSIS, even other pensions that could sustain their daily needs. However, not all senior citizens are active in receiving monthly pension. Why? Because some are unaware and not knowledgeable about these pension. While some are just plain ineligible to participate in the benefits. Since this is the case, the Department of Social Welfare Development (DSWD), took action in this dilemma by having the DSWD Social Pension Program for Indigent Senior Citizens (SPISC).
This program started in 2011 given power by the Republic Act 9994 or the Expanded Senior Citizens Act of 2010. This R.A seeks to improve and expand living conditions of eligible indigent senior citizens. Furthermore, this also serves to protect them from neglect and deprivation. The department said that they are targeting to provide monthly pension to 2.8 million senior citizens this year. This number doubled from last year's statistics that showed around 1.3 million.
In relation to that, the alloted budget for this benefit this year is Php17,940,258,000.00. While last year's budget was only around Php8,711,203,000.00.
In this article, we will tell you more about the SPISC; who are eligible to apply, what the requirements and procedure are, and how much seniors can get.
Who can apply for the SPISC?
A person who is 60 years or older;
Senior citizens who are ill, frail, or with disability;
With no regular income or support from family members and relatives; and
Without pension from private government institutions.
What are the requirements for this SPISC?
Senior citizens who are interested in the program are expected to submit the following:
Office of the Senior Citizens Affair (OSCA) ID
(Not required but strong proof) 1 valid government ID
Birth Certificate or any proof that states the date of birth
Read: Getting a Senior Citizen's ID in the Philippines
Once all of these are completed, qualified senior citizens may apply for the pension program at:
Office of the Senior Citizen Affairs
City/Municipal Social Welfare and Development Office
DSWD Regional Office
How much can qualified senior citizens get on a monthly basis?
The SPISC's monthly assistance provides Php1, 500.00 quarterly (every 3 months) or Php500.00 per month. This would improve budget for their daily needs including medical needs.