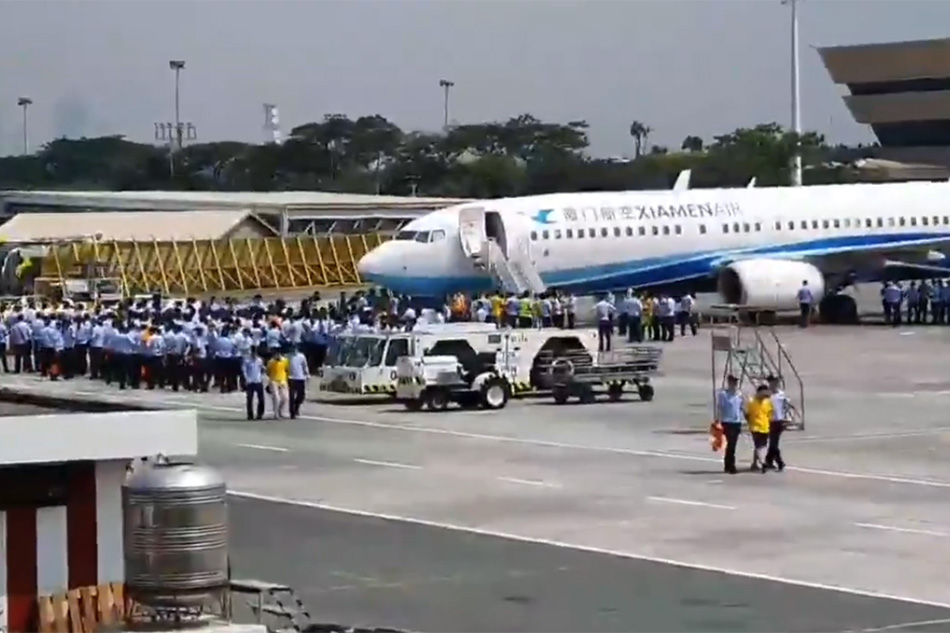 The Philippines deported Friday 270 Chinese nationals, including those wanted for investment scams, gambling den workers, and illegal and overstaying aliens, the Bureau of Immigration said.
Immigration police aided by the Chinese police and Embassy, arrested the fugitives, some of them in Metro Manila's Ortigas business district, the bureau said.
China chartered 3 commercial flights to bring the group back to Xiamen, said BI port division chief Grifton Medina. The deportees are permanently banned from entering the Philippines, he said.
The Philippines has seen a spike in the arrival of Chinese tourists and workers since President Rodrigo Duterte came to power in mid-2016 and immediately set about warming relations with Beijing.
The influx has had a mixed impact in the Philippines, with authorities suspecting many of the arrivals are working illegally in the online gambling industry.