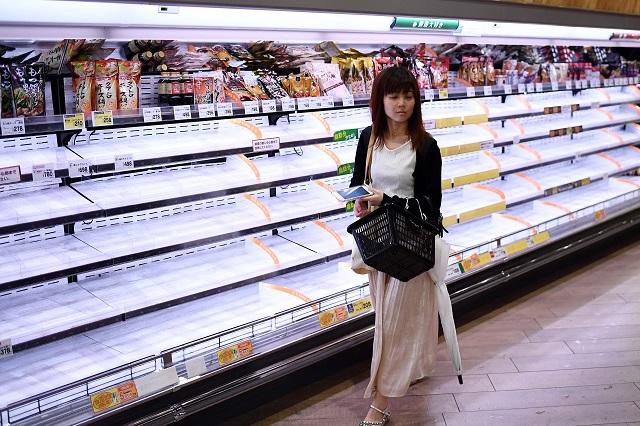 Food products and other supplies have significantly dwindled in groceries and convenience stores in Tokyo as a result of panic buying in preparation for the onslaught of Typhoon Hagibis in Japan.
Primary supplies have diminished at one grocery store in the capital including food and drinks, according to a report on GMA News TV's Balitanghali Weekend on Saturday.
Several shelves were also found empty of goods, which was also the situation in all of the grocery stores in Tokyo.
Bottles of mineral water were the commonly exhausted commodities.
Typhoon Hagibis is expected to make its way in the Greater Tokyo Area on Saturday afternoon, according to the recordings of the weather service in the country.
Hundreds of thousands of households were already advised to evacuate due to fears of flooding, as Typhoon Hagibis brings with it the heaviest rain and winds in 60 years.
Even before Hagibis could make landfall, one person died in Chiba, east of Tokyo, after he was found in a toppled mini truck.
The Philippine Embassy in Tokyo has advised Filipinos in Japan to brace themselves against the onslaught of Hagibis.
Hagibis is expected to make landfall in central or eastern Japan early Saturday evening.