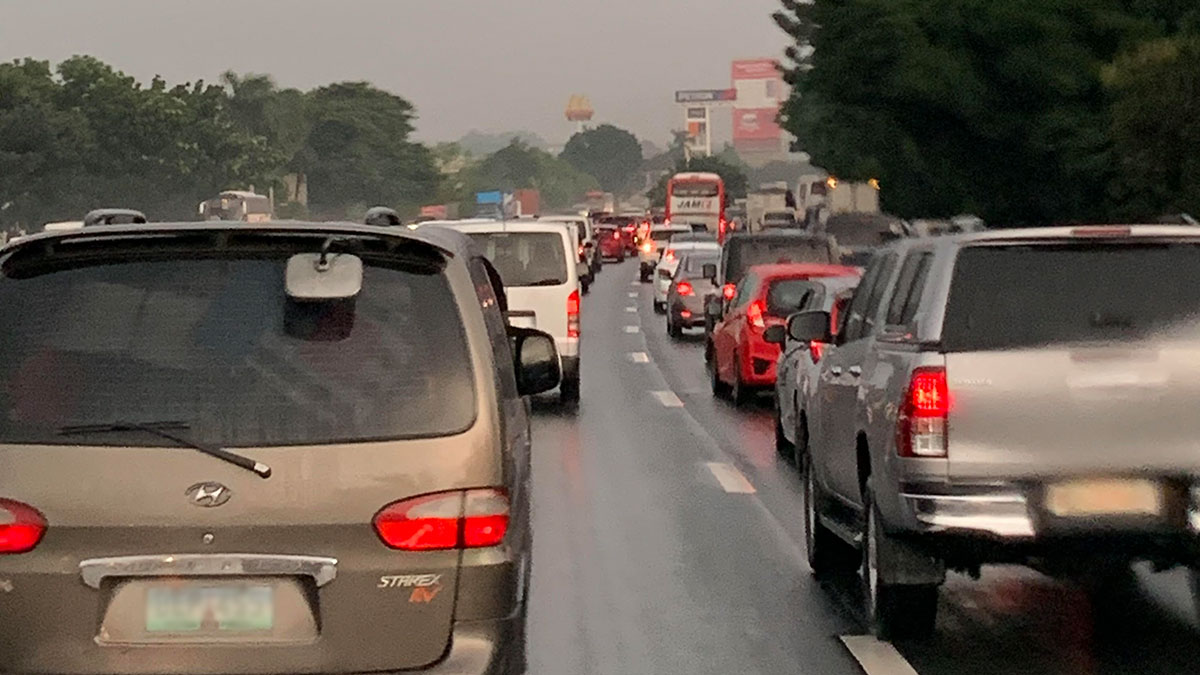 Motorists plying the South Luzon Expressway (SLEX) can expect better traffic conditions by the end of November when lane 3 is reopened, private operator Skyway O&M Corp. said Tuesday.
Skyway O&M president Manuel Bonoan said the initial works on the Skyway extension project is expected to be completed in late November.
"We ask for understanding and patience from our motorists for this temporary inconvenience," Bonoan noted.
"We understand your frustration but given that the holiday season is fast approaching, we have to be aggressive with the schedule as it is our best 'window' to complete preliminary road works before peak traffic season," he said.
The Skyway extension works prompted the closure of SLEX lane 3—causing further congestion on the expressway.
The 6-kilometer extension of the Skyway from Barangay Cupang to Susana Heights in Muntinlupa City, is scheduled to be completed by December 2020.
Stakeholders have been calling for fast tracking the construction works and to ease the traffic situation, as zipper lanes failed to relieve the gridlock.
"Again, our aggressive target to complete Phase 1 is by December next year," said Bonoan.
"There are possible causes of delay: right-of-way issues, moving of pipelines, power lines, and the like. However, with the leadership and full support of government, we're confident we can still fast-track and complete it in a relatively shorter period of time," he said.
New traffic scheme
Skyway O&M plans to implement a new traffic scheme to restore the three northbound lanes of SLEX.
According to the company, it will open a northbound counterflow on the southbound SLEX as needed, depending on the volume of traffic.
This will complement the two lanes along the construction area committed to northbound vehicles.
The East Service Road will be converted to a one-way northbound traffic lane from Alabang to the Sucat Interchange starting October 8 at 10:00 p.m. until end-November.
The Alabang Northbound Entry Plaza will be relocated to the vicinity of Amkor/Anam to improve the flow of merging traffic from the viaduct.