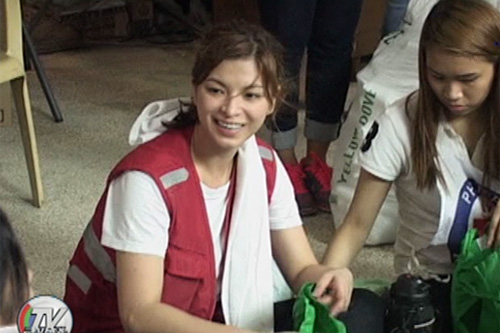 Photos of actress Angel Locsin giving out aid in the aftermath of the series of Mindanao quakes have made waves online, with people calling her a "real-life Darna" or a "real-life angel."
Known for playing heroine "Darna" on-screen, Locsin has been hailed for showing heroism off-camera, having been proactive in supporting emergency response.
One instance was the wake of Super Typhoon Yolanda in November 2013 where she used social media to call for help and flew to the worst-hit areas to distribute aid.
Locsin also put up her "dream car," a 1970 Chevrolet Chevelle, up for auction, with bids reaching as high as P1.8 million during a Sagip Kapamilya online auction.
And then in 2017, Locsin was at ground zero of the siege in Marawi City, handing out food packs and school supplies to those displaced by clashes between government troops and terrorists.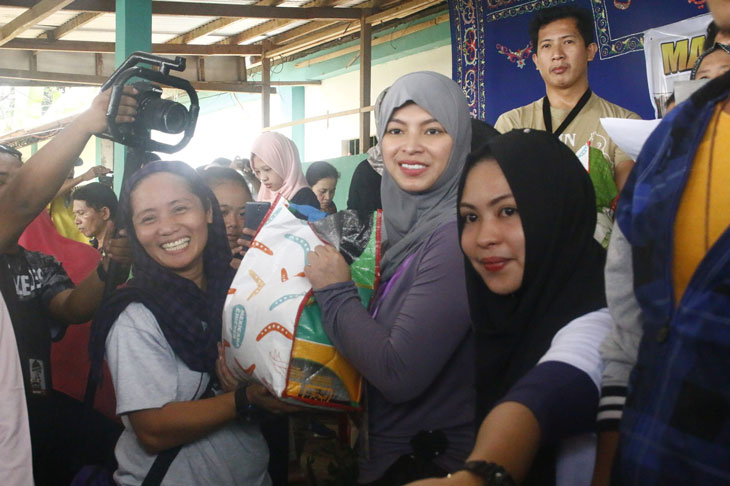 Neil Arce, now Locsin's fiance, cheered for Locsin in an Instagram post on June 8, 2017, saying: "You don't need to wear a costume to be a super hero."
Arce was with Locsin during her visit to quake victims in Mindanao this week.
In all the times she showed up to help, Locsin did so without any announcement to media, her acts just captured by those who witnessed her visits, posting videos and photos online.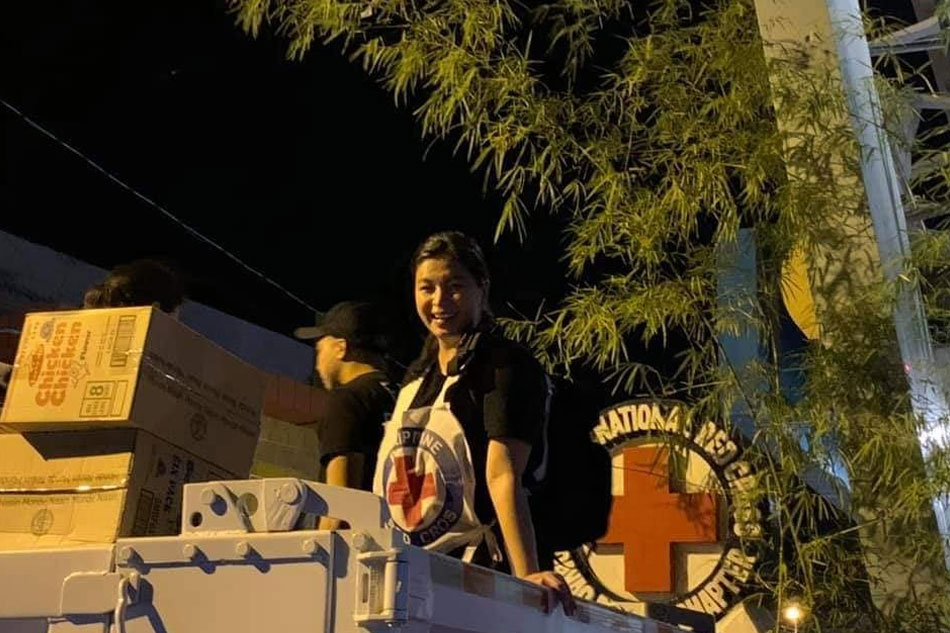 Photos showed Locsin buying and distributing "a truckload" of relief goods for quake victims in Davao Del Sur with Red Cross Mindanao, which called her "a true humanitarian indeed!"
Some 300 families were handed out help, according to the Philippine Red Cross office in Davao Del Sur, which had high praises for the actress.
"It's a big help for those who are affected especially now na ang dami nating dapat tulungan (that there are a lot of people in need of help), and Angel Locsin is a volunteer of Red Cross, everytime may disaster even in other areas, Angel Locsin is always there. The Darna is always there," said Helen Caberto, the province's Red Cross chapter administrator.
A few months back, Locsin also opted to skip the ABS-CBN Ball and instead directly donated her proceeds to Bantay Bata 163, beneficiary of the event.