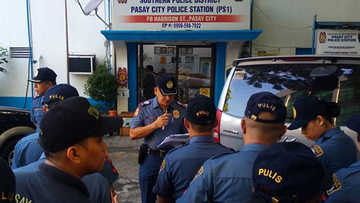 The Pasay police has created a task force to address alleged disappearances of minors and young adults in the city, an official said yesterday.
"We now have a special investigation task group. Their job is already ongoing," said city police chief Col. Bernard Yang.
Among those missing, according to earlier reports, are Norealle Butiong, 21; Gil Josh Ramirez, 18; Leogee Tiposo, 23; Reine Louisse de Ocampo, 15; Kojie Marquez, 16; John Samuel Esguerra, 19; Niña Jane Ignacio, 19; Roujen Serban, 21; and Sebastian Montoya, 22.
Yang added that investigators have leads on the disappearances, which seemed to have a "pattern," but refused to elaborate.
He said they are reviewing closed-circuit television (CCTV) camera footage and taking note of vehicles seen at the time the victims disappeared from Nov. 20 to 22.
As of now, Yang said the children and young adults are considered missing, not kidnapped, based on the parents' statements.
Mayor Emi Calixto-Rubiano said the parents of the victims, ranging in age from 15 to 22, have come forward to report their disappearance to the police.
Rubiano issued a memorandum calling officials and faculty members of all public and private schools in the city to monitor their students.
She also ordered local officials to take measures to secure outdoor activities, implement curfew hours, report suspicious-looking persons and vehicles, post advisories in conspicuous spots, beef up security personnel and monitor CCTV footage.
Rubiano and Yang asked parents of missing children to report such cases directly to the police and not just on social media.