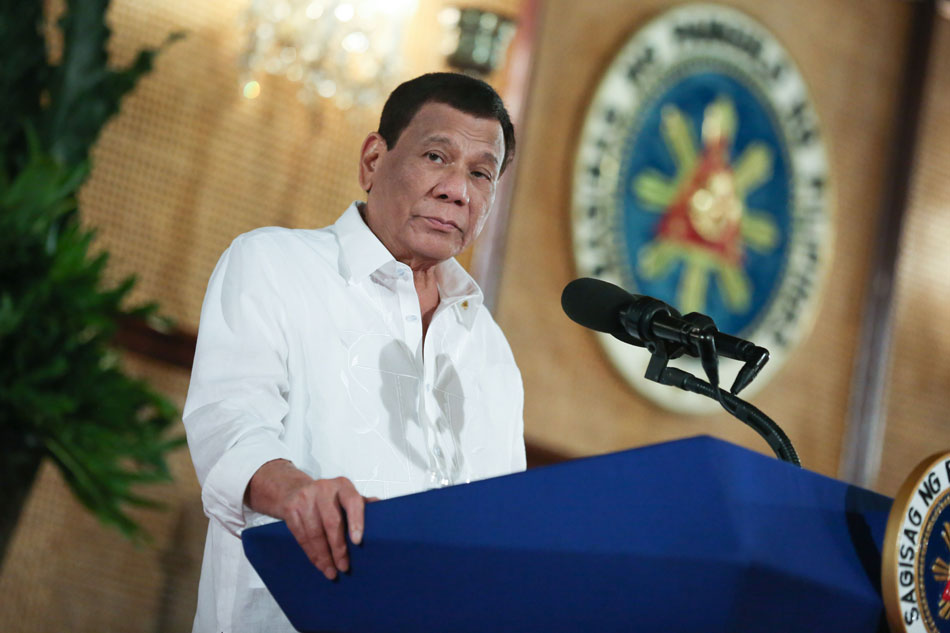 President Rodrigo Duterte said Friday he no longer needs to issue an executive order to support his verbal ban on the public use and importation of e-cigarettes since the law already covers it.
An incensed Duterte explained that e-cigarettes are already covered by a law that regulates the use of products with nicotine. He, however, did not mention the specific law.
"I do not have to issue an executive order. Pagkab*b* nitong mga g*g* na ito na meron nang law about nicotine," Duterte said in a speech during the inauguration of a coal plant in Maasin, Sarangani.
"If you use vaping in public, there is nicotine. And so with other chemical combustion there, you are already violating the law in vaping because it contains nicotine," he said.
He was most likely referring to the Tobacco Regulation Act of 2003, which restricts smoking cigarettes in public places.
Some vapes available in the Philippine market are however marketed as nicotine-free.
Duterte explained the matter as he admitted that he was "pissed" with the Integrated Bar of the Philippines (IBP), which claimed that anyone could challenge the President's verbal order in court.
"You know, do not listen to those lawyer... Bugok na 'yon slia. You happen to elect one of the, not really bright," he said.
"Remember, I was a prosecutor for many years. Kung hindi ba tanga 'yong mga p******** 'yan," he added.
The chief executive earlier said an executive order on his ban would come as he likened vaping to smoking tobacco cigarettes, which he earlier prohibited nationwide.
Lacking a written order to back his ban, Duterte warned court judges not to interfere as he aimed to protect the public's health.
"The e-cigarette is making it worse. There are chemicals that are added to nicotine which we do not know. And I am not about ready to allow the young people of the Philippines to get sick and to die," Duterte said last Wednesday.