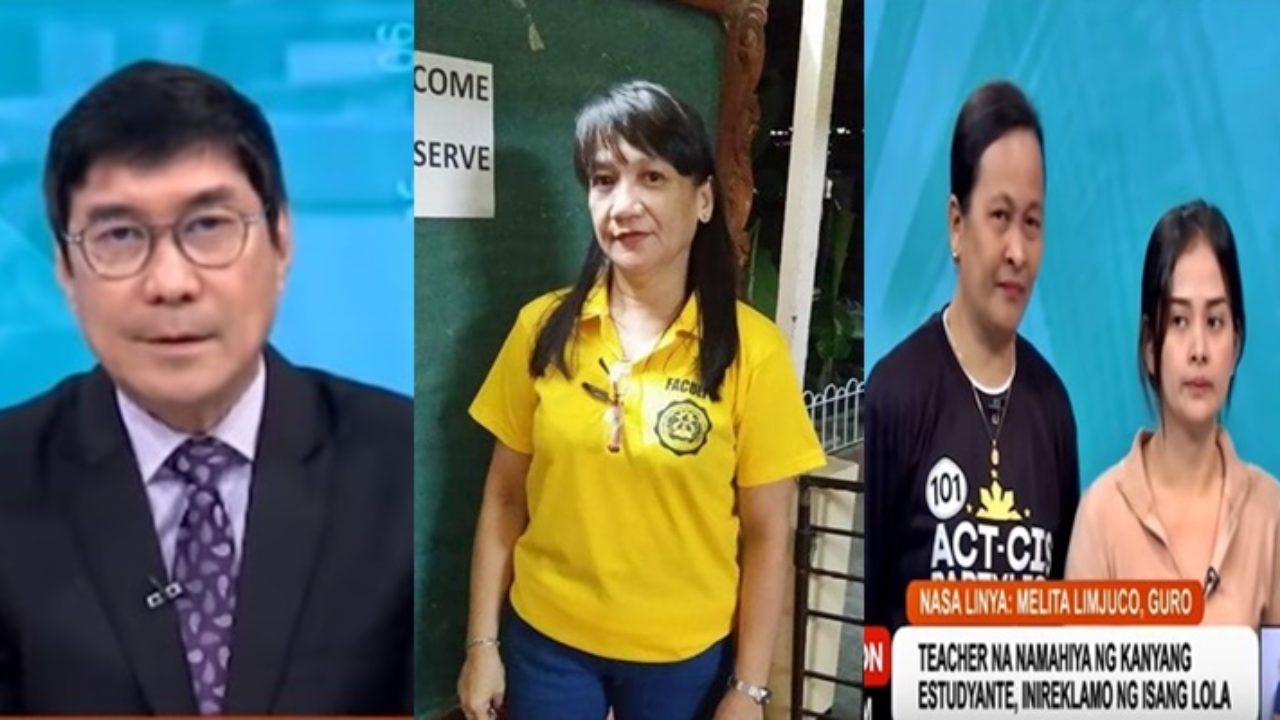 The netizens have these various reactions over how the issue of a 55-year-old teacher disciplining her Grade 2 student came out.
They say being a teacher is noblest profession. There would be no engineer if there's no teacher, no doctor with no teacher, no other profession without the teacher to teach them. And just recently, in the program Raffy Tulfo in Action, a teacher gave up her profession after she was reported about her way of disciplining a Grade 2 student.
The grandmother of the child said that the cause of it all is when he forgot to return his report card and according to the teacher, another factor that added to her anger is the student and his seatmate having this quarrel over something.
To the mother and the grandmother, what the teacher did wasn't right. It was obviously pure humiliation to the child considering his young mind. He might get traumatized because of it. While on the teacher's side, it was only a form of discipline and she has no intentions of physically hurting the little boy. Tulfo and the family's concern, however, is the psychological, mental, ,and emotional welfare of the child.
BASAHIN: Raffy Tulfo hits back at DepEd over teacher issue
The teacher publicly apologized and admitted that her way of disciplining was wrong. But the family insisted that she should be penalized. Thus, the teacher was given two options to chose from: face criminal charges such as child abuse or concede and give up her license and profession. The teacher peacefully chose the latter and that settled everything.
With all of these that had happened, netizens reacted differently and mostly took the side of the teacher based on the reactions from the post. They were not in favor how the teacher was shamed publicly and reacted how the punishment was a bit heavy for the teacher's part.
Watch the full episode below:
And here are some comments from video posted:
Brnz Ramos:
ako pinalo aq ng teacher ko at sinumbong ko sa magulang ko..sabi ng magulang ko,buti nga sayo 😂🤣😂
Ma. Richell Jupha Gregorio:
No to teacher shaming! This is really a serious attack to teachers!!!!
Jada Fe:
As a daughter of a teacher, this is a very heartbreaking episode!
BASAHIN: Teacher shamed in TV show denied of due process - DepEd
What can you say about this? Let us know!